Our Impact
In partnership with dedicated groups and individuals who wish to support our students, we have helped provide accounting services and financial management to projects such as:
West Des Moines Community Schools Scholarship Fund
Tiger Pride Supplies
Staff Recognition Committee
Valley/Valley Southwoods PTO
Valley Debate
Valley High School's Entrepreneurship Class
Valley Drama Boosters
Valley Stadium Brick Project
WDMCS Student Scholarship Fund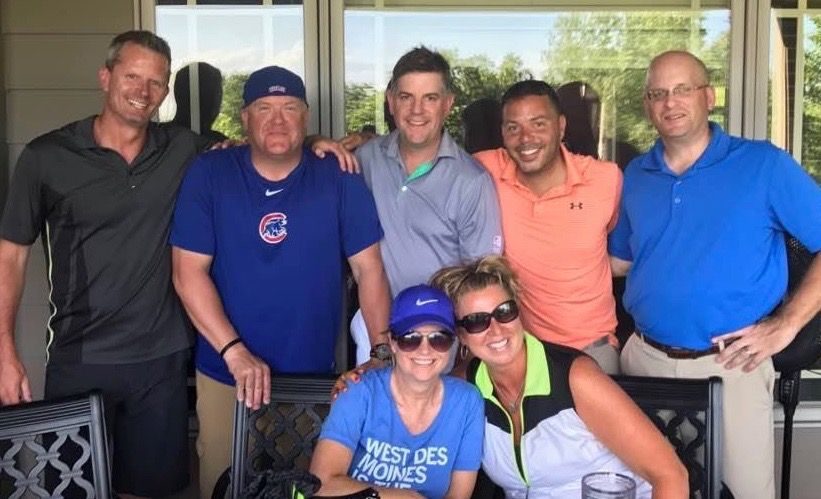 Our Annual SSF Golf Outing was held on June 6th at Waveland Golf Course. The golf outing was a HUGE success with over 108 participating golfers!   It was a great day of fun, golf and friendship. 
Our guest speaker was Sam Bernabe, a VHS Grad and the General Manager of the the Iowa Cubs.  All money that is raised at the golf outing goes to scholarships for graduating Valley and Walnut Creek Campus seniors. Because of generous donors and our hard work at fundraising, we will be able to award 159 scholarships totaling over $99,000.00. We are so proud of all of our 2017 Valley and Walnut Creek Campus Scholarship recipients. 
This year we are celebrating that over ONE MILLION DOLLARS has been paid out in scholarships since our program began in 1993!!
Thank you to every single person who has donated time or money to help us accomplish this goal!
Congratulations Class of 2017, thanks for a job well done, now spread your wings and fly. We are VERY proud of each and every one of you!!
WDMCS Notable Learning Models
New Tech model, since 2015-16. First New Tech schools in Iowa.
New Tech's Success
New Tech schools demonstrate high levels of student engagement and continued growth along several measures of academic progress. Results on reading and science achievement, college acceptance rates, and behavioral indicators point to strong performance levels among many New Tech schools. New Tech students consistently outperform national comparison groups.
Project-Based Schools
Our project-based schools provide an education embedded in a culture of trust, respect, and responsibility.
Students are expected to meet learning outcomes in eight areas: written communication, oral communication, collaboration, technology literacy, work ethic, content proficiency, critical thinking, and global awareness.
With project-based learning, the seamless use of technology, and a distinct school culture, we prepare our students with the skills needed to be successful in today's world beyond high school.
New Tech high school student builds a drone.

Three students build robotic arms their project-based learning class.
Artful Learning model, since 2003-04
Leonard Bernstein Foundation legacy school for Artful Learning
One full elementary  school
Arts-Based School Improvement (Artful Learning/Leonard Bernstein)
Hillside Elementary School has completed three years of rigorous training with the Bernstein School Improvement Model. All teaching faculty have received training on the models arts based teaching strategies, curriculum integration, and assessment methodologies.