Event Calendar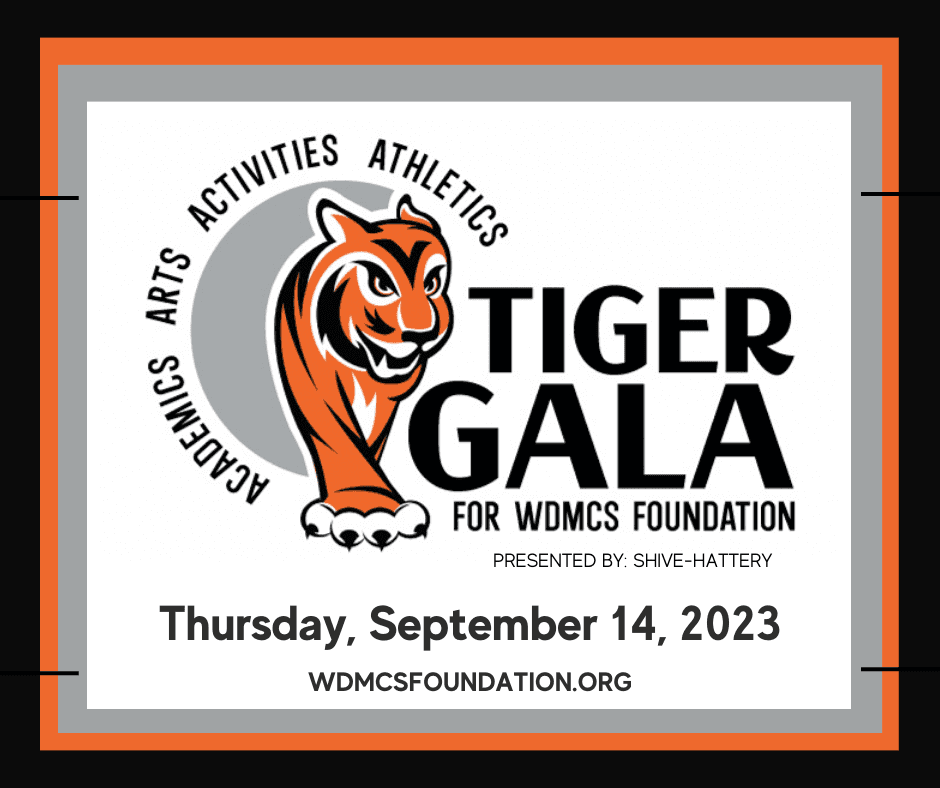 Join us on Thursday, September 14, 2023, as the West Des Moines Community School (WDMCS) Foundation hosts the 2nd Annual Tiger Gala presented by Shive-Hattery.
Keynote speaker for the 2023 Tiger Gala is Adam Meyer, WDMCS alumni, and provost at The Juilliard School in New York, NY. Adam participated in orchestra, band, sports and clubs while in the WDMCS district, and he is the son of former West Des Moines Mayor and former president of the Greater Des Moines Partnership, Gene Meyer.
TIGER GALA DETAILS
This event is a social gathering for guests to come together to raise funds for all 13 schools in the WDMCS district. The reception includes delicious food and drink, an "I STAND FOR WDMCS" live auction item, a silent auction, and an after-party event to include live music entertainment and a dessert bar.
Doors open at 6 p.m. for cocktails and heavy appetizers. Program begins at 7 p.m. Event is business attire.
Proceeds from the Tiger Gala are used to fund opportunities for students to participate in and excel at the 4 A's - academics, activities, arts, and athletics.